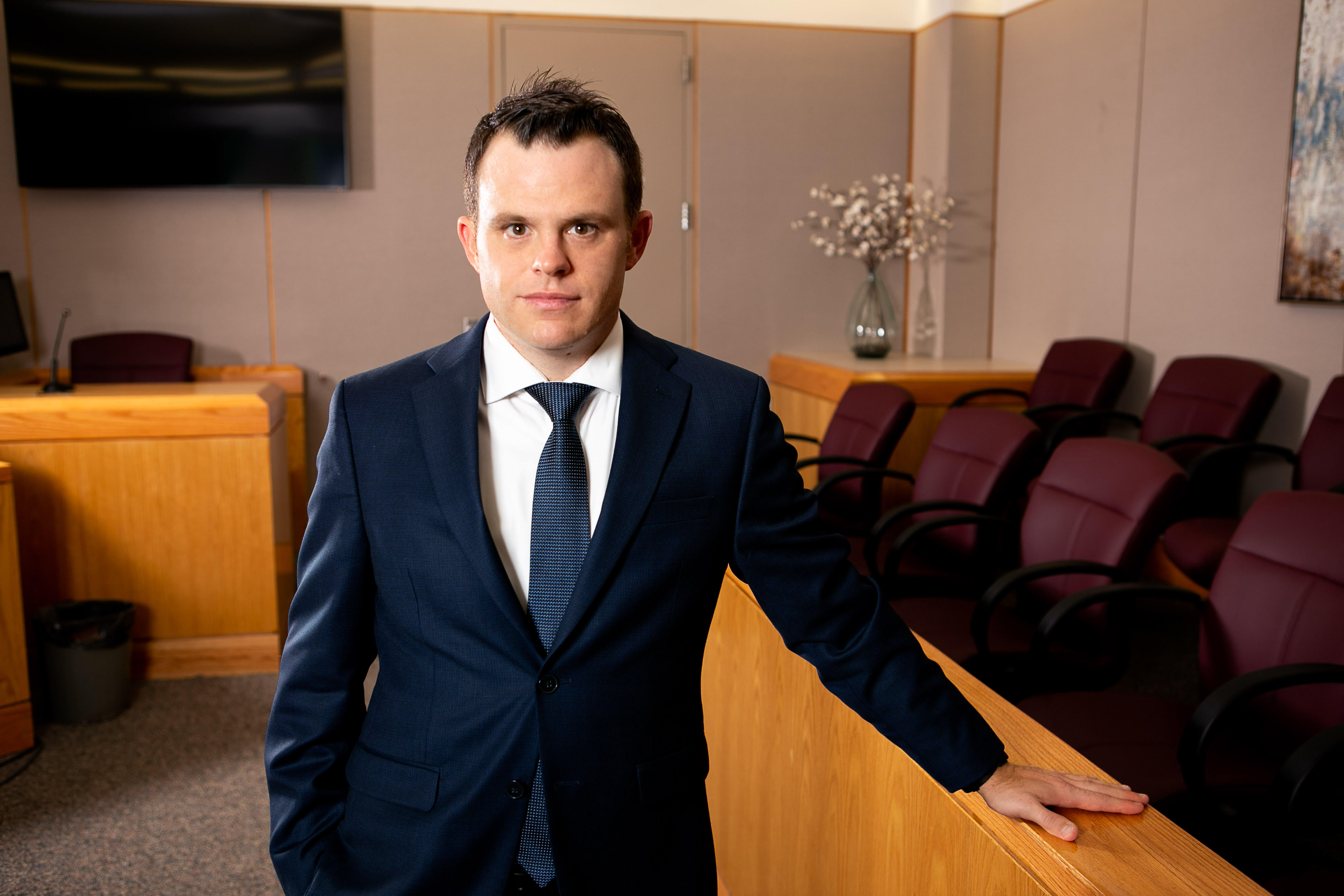 Flint Schneider was born and raised in Carrollton, Texas and attended college at the University of North Texas. After college, Flint attended law school at Texas Wesleyan School of Law, now known as Texas A&M School of Law, where he competed extensively in mock trial and moot court and founded the local chapter of the American Constitution Society. He completed internships with the Tarrant County District Attorney's Office, the Fifth Court of Appeals, and the Federal Public Defender's Office, gaining real world experience in all aspects of criminal law.
Following law school, Flint began working at the District Attorney's office where he handled thousands of cases ranging from misdemeanor DWI to Capital Murder and tried over 30 cases to a jury. In addition to his extensive work as a trial prosecutor, Flint also spent time as a Grand Jury prosecutor, where he was stationed at the police department in order to work closely with detectives. In this position, Flint consulted on search warrants and decided which cases would be presented to the grand jury for further prosecution. In 2015, Flint tried his first Capital Murder case in the State of Texas v. Daniel Garcia, successfully prosecuting the Defendant for the murder of a beloved local convenience store owner and securing a life sentence. While justice was undoubtedly served, one thing was clear: his heart was not in criminal prosecution.
Since 2015, Flint has been in private practice where he represents individuals in a wide variety of criminal matters. Flint is committed to providing effective, affordable, and proactive criminal defense in Denton County, Dallas County, Tarrant County, Collin County, and beyond.
Experience
Felony and Misdemeanor Trial Prosecutor, Nueces County District Attorney's Office, 2013-2015
Felony and Misdemeanor Trial Intern, Tarrant County District Attorney's Office, 2012
Intern, Federal Public Defender's Office-Fort Worth, 2011
Intern, Dallas County Public Defender's Office, 2011
Law Clerk, Fifth District Court of Appeals-Dallas, 2010
Legal Assistant, Scott Palmer, P.C., 2008-2009
Professional Affiliations
Vice President, Denton County Criminal Defense Lawyers Association, 2020-Present
Dallas County Criminal Defense Lawyers Association
Texas Criminal Defense Lawyers Association
State Bar of Texas
U.S. District Court, Northern District of Texas
U.S. District Court, Eastern District of Texas
Notable Cases
State of Texas v. Daniel Garcia (Capital Murder)
Education
Juris Doctor, Texas A&M School of Law, 2012
Bachelor of Arts in English, University of North Texas, 2008